Rachel Stout and James Mulligan are currently our County Youth Commissioners.
For further information or enquiries:
Contact County Youth Commissioners
Their role is to ensure that young people from 6–25 years are involved and engaged in decisions that shape their Scouting experience locally and to empower young people to share their ideas and have a meaningful voice in planning, implementing and reviewing their programme and opportunities.
The County Youth Commissioners work in partnership with key members of the County Team. One of their main roles is to support and develop District Youth Commissioners and Youth Shaped teams throughout the eleven Districts within the county.
District Youth Commissioners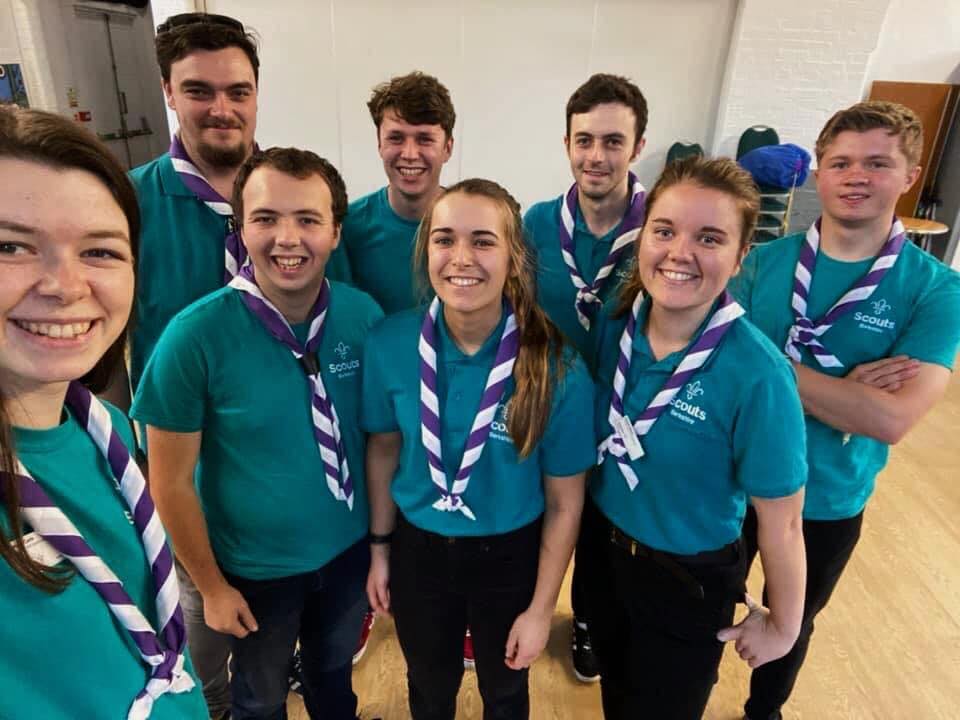 The following Districts have a District Youth Commissioner(s):
Maidenhead – Adam Humphries
Slough – Nathan Molloy
South Berks – Greg Vincent and Megan Currie
Loddon – Hannah Lee
Kennet – Dan Roch
Wokingham – Josh McBain
Other Youth Shaped Roles
James and Rachel are currently looking to fill the following roles:
District Youth Commissioner(s) – Reading Central, Pang Valley, South East Berks, Taceham Hundred, and Windsor & Eton Districts
For each of the above roles we are looking for Scouts between the age of 16–25.
For more information for any of these roles:
Contact County Youth Commissioners