Is your Group or District looking for new trustees? This page provides information, resources and tips for trustee recruitment.
If you are thinking about trustee recruitment, take a look at our Trustee Recruitment Guide below. It includes information on planning the recruitment process as well as advice on advertising and links to external recruitment guides. Click here to view the guide.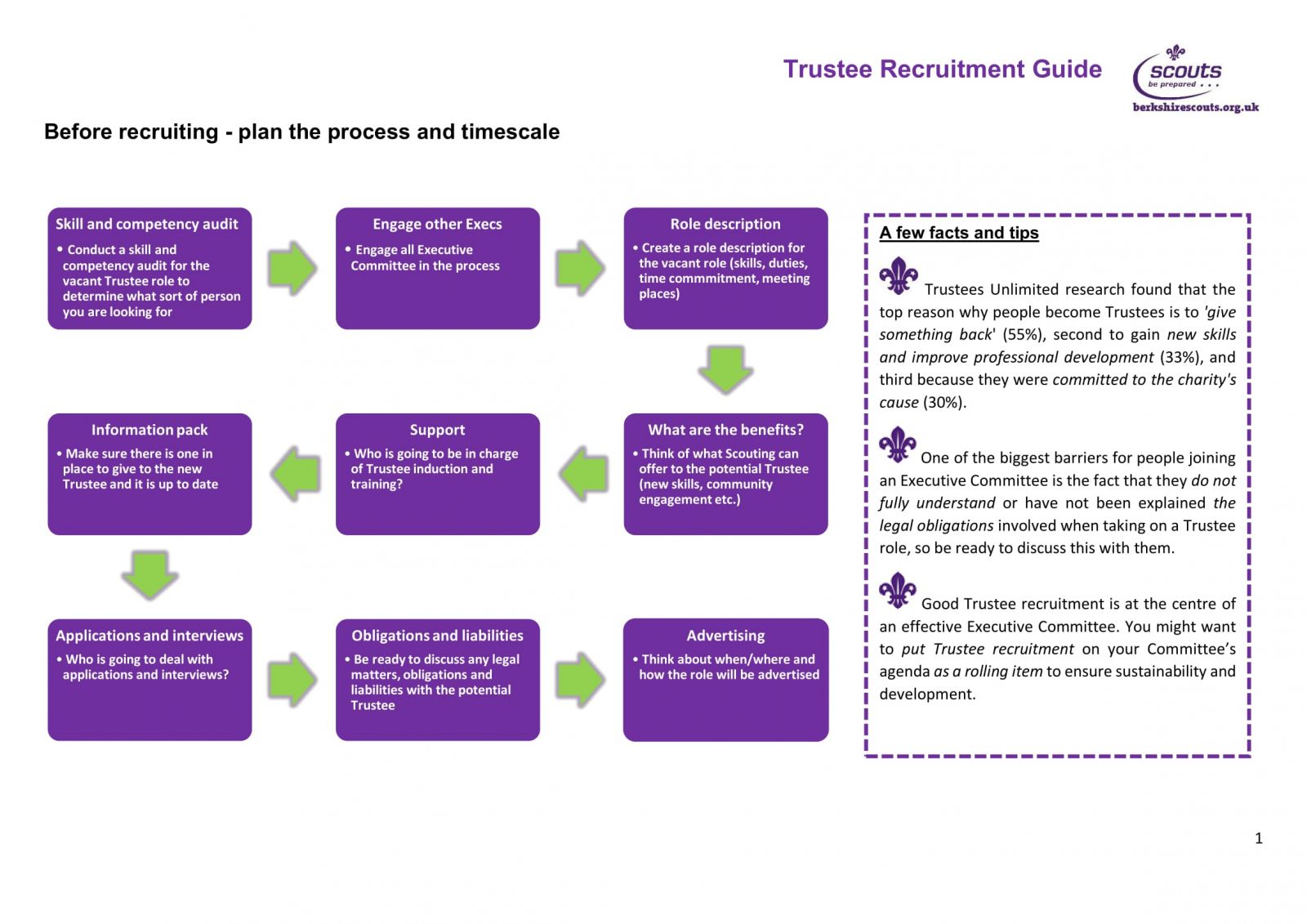 Recruitment Ideas
Listed below are a few ideas for trustee recruitment to try out in your Group/District.
Parent skill audit sheets
Skill audit sheets can help you establish what skill set exists in your Group. They are not just about getting more help for the sections, they can help capture any specific skills parents have and serve as a good starting point for a conversation about the support they can give to the Executive Committee. Use them routinely when new parents join the Group. They are quick and easy to complete, so parents can do it on the spot. It will help you start a discussion with them and there is evidence that most successful Groups use them on a regular basis. Here are some tips on skills audits from REACH volunteering and The Scout Association.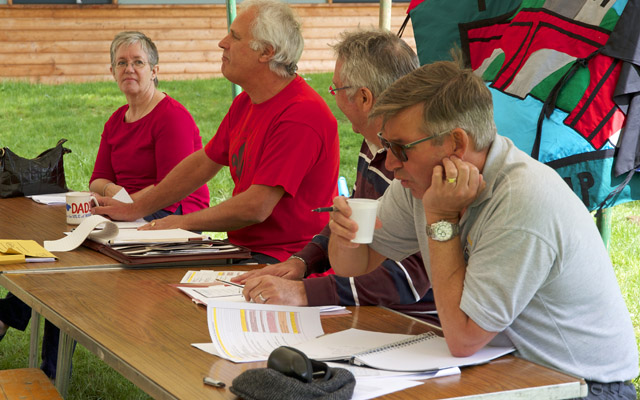 Local events

Events can be a good opportunity for promoting the needs of your Group. There is evidence suggesting that communities are more open to the idea of helping a local cause rather than a big, well known, one. Use it in your favour by taking part in a local event advertsing the trustee roles available on your Executive Committee. Consider a local event that is well advertised and brings in a lot of people. Take posters, leaflets and other promotional materials, which can be ordered from The Scout Association Brand Centre.
Name generation
A name generation evening is a chance to come up with a list of potential candidates for the trustee roles on your Executive Committee. Invite a small group of people for an evening during which they produce a list of potential names who have the right skills to become members of the Executive Committee. Invite people to this evening who are involved with your Group and a couple who are not, but are active members of the local community.
Recruiting parents at camp
Camps are an occasion most parents enjoy, so build on the excitement by complementing them for the great work they have done and have a conversation about how they can help the Group in the future. Parents who help at camps are often happy to give their time but are not ready to commit to weekly Meetings, so a trustee role might be ideal for them. Family Camps offer a great recruitment opportunity!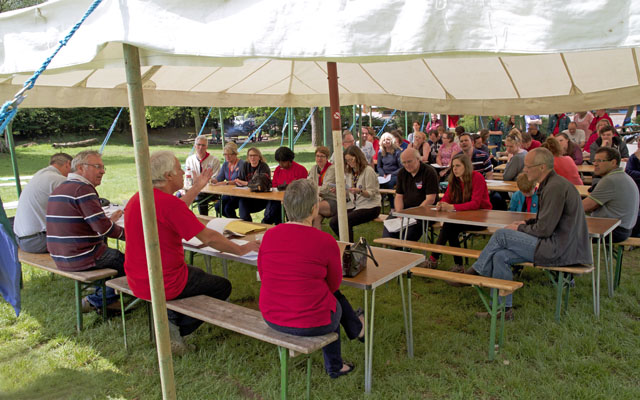 Vacancy boards
Showing vacancies by using a vacancy board is a great tool for recruiting parents as both trustees and leaders. Groups that are good at recruiting parents admit that this is one of the most valued recruitment tools. Parents are often not aware about the work the Executive Committee does because they only see the leaders. A vacancy board can help establish a link between the Committee and the parents and raise their awareness of all the needs of the Group.

You can order a vacancy board template from The Scout Association's Brand Centre when you logon with your details and templates for the vacancy cards. Or, if you would like to be creative, why not ask your Beavers, Cubs or Scouts to make one!

Remember to update the vacancies on a regular basis and keep the board in a visible place. Role description examples for trustee roles are available here and a set of vacancy cards with example adverts for all Scouting roles is available here.