This web page gives a brief overview of the Berkshire Scouts visits to Uganda. The visits are part of the Project Africa international community programme.
The first visit to Uganda in 2011 was to support the Bukeka Children's Centre (Mityana) and the Kavule School for the Deaf (Mbale). This project was in partnership with Building Brighter Futures. Work across the two projects included building a large new three classroom block (initially used for a chicken project), a kitchen, staff washroom, classroom refurbishment, and a water harvesting scheme.
Click here to see short videos taken during Uganda 2019.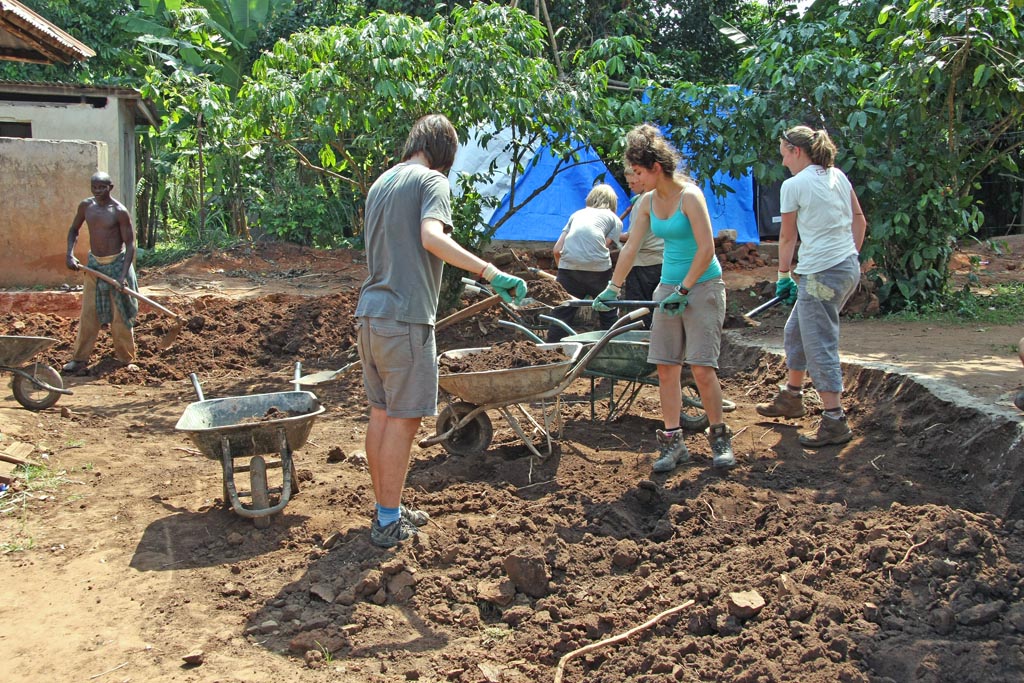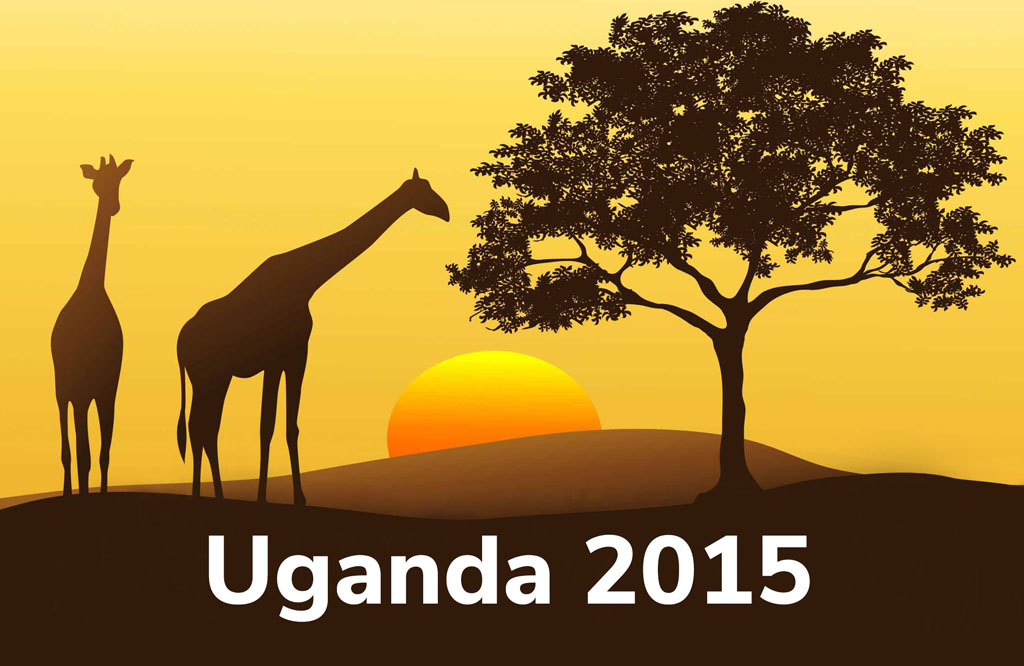 In 2015 Scouts worked at the Butagaya and Iwololo rural primary schools in the Jinja area of Uganda. This work was carried out in partnership with Soft Power Education. Work across the two projects included building a three classroom block, teacher houses, and refurbishment of existing classrooms.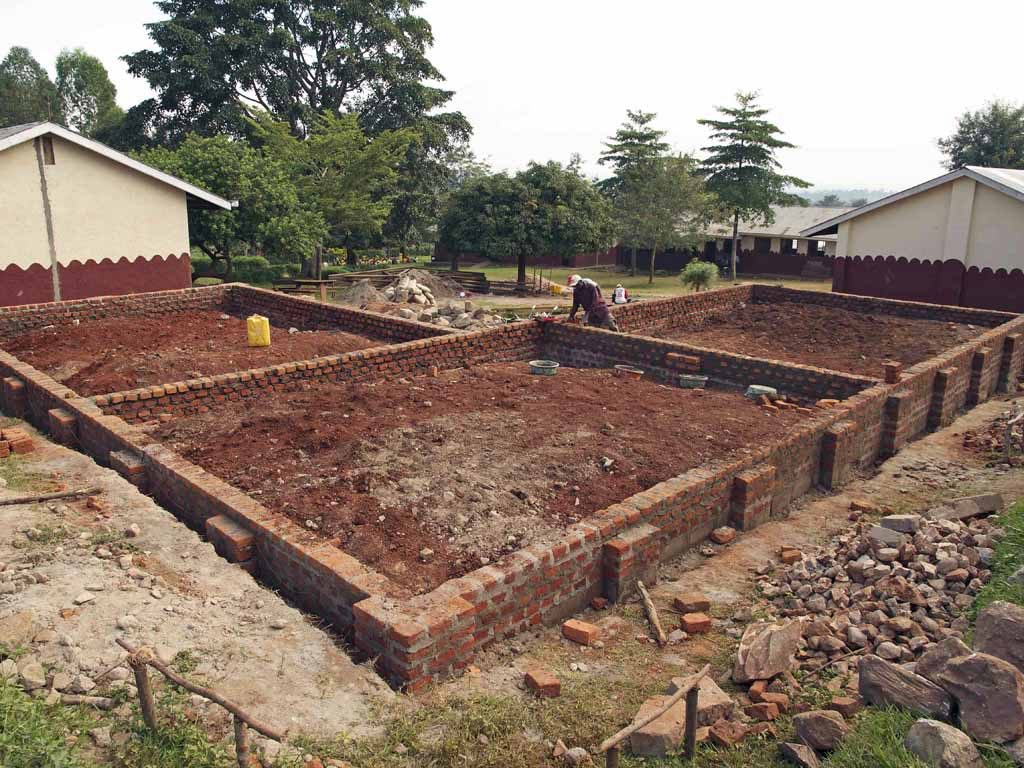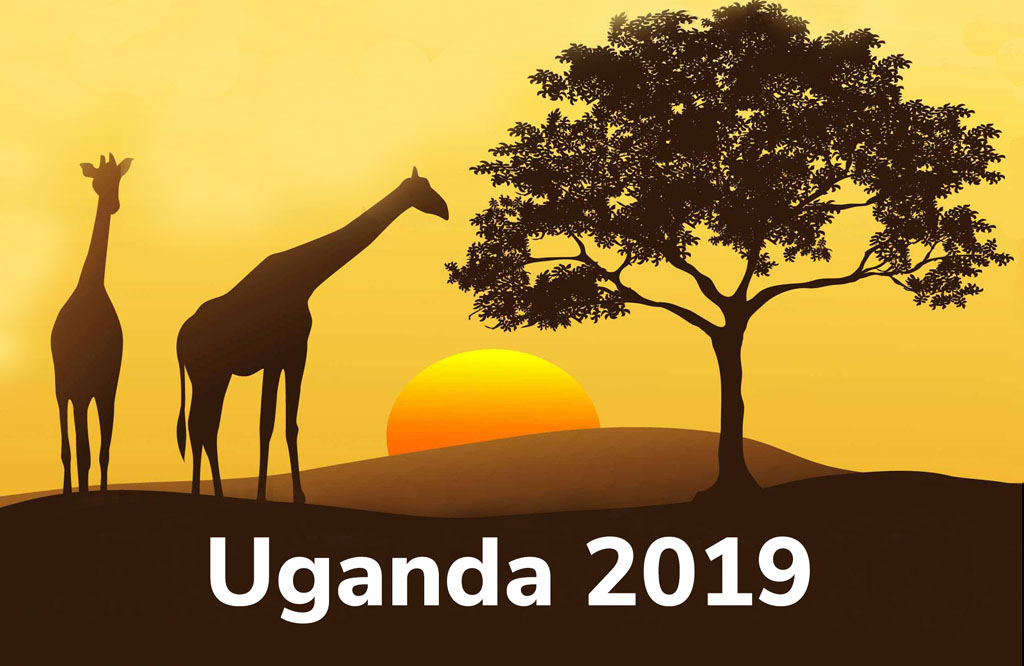 In 2019 Berkshire Scouts worked at three rural primary schools (Buwala, Bituli and Bubugo) in partnership the Soft Power Education. Work across these three projects included building teacher houses and refurbishment of classrooms. The Scouts also completed refurbishment work at the Jinja District Scout Training Centre (Buwenda).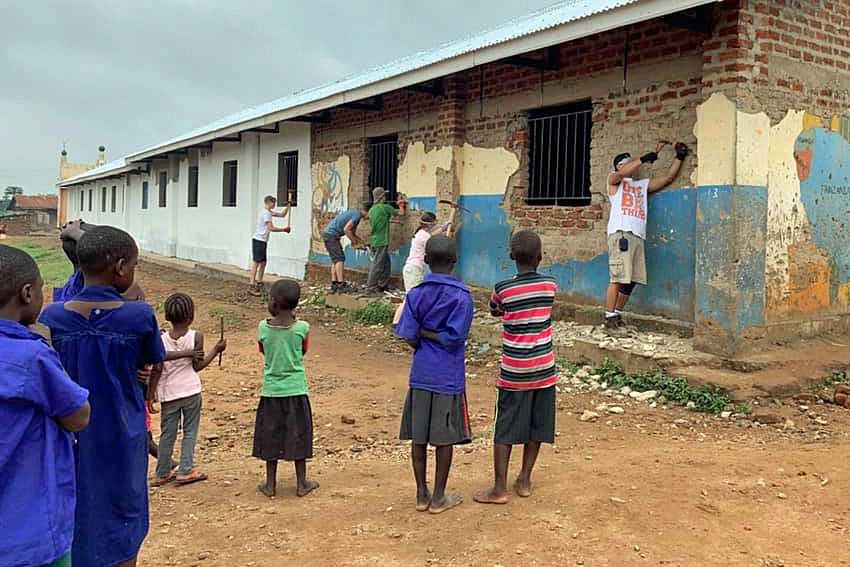 Activities in Uganda
It's not all work and no play in Uganda!
Activities included a three day safari to Murchison National Park; white water rafting on the River Nile; horse riding on the banks of the River Nile; mountain biking; zip lining; as well as visiting local craft factories; markets; schools and Scout Groups.
Getting to know the country and its culture is a key part of the international community programme.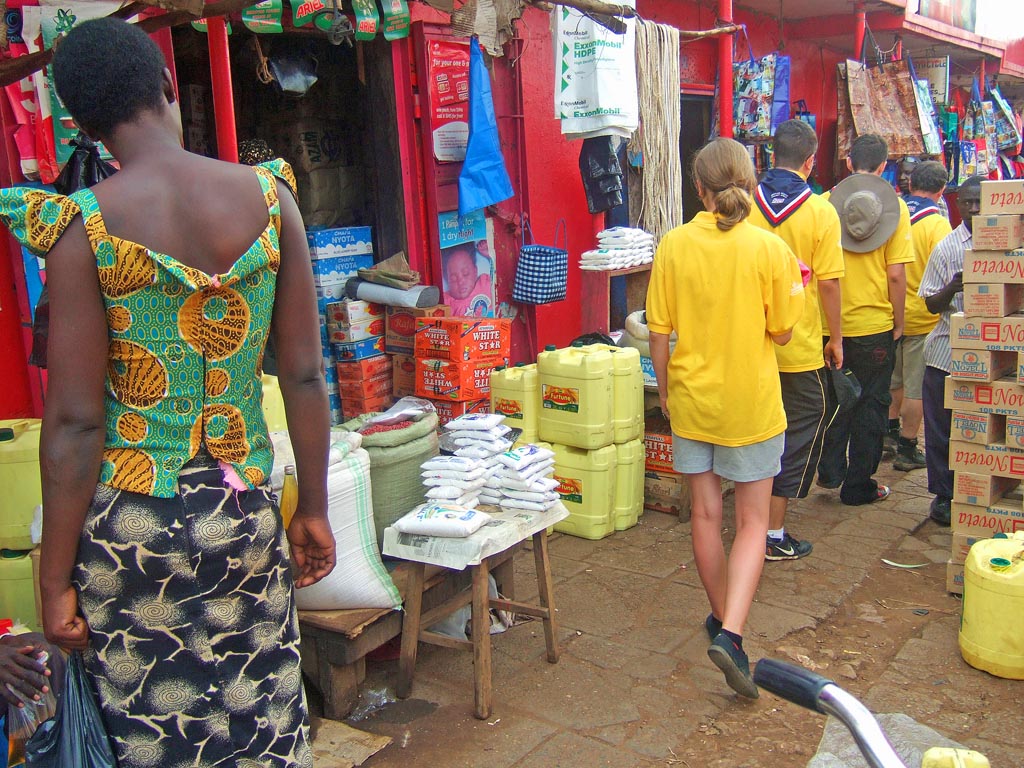 Last night at the Buwenda Campsite . . .

Funding projects
Funding the projects is a combination of general fundraising (various activities), grants, donations, a proportion of the fee charged for the event, and an income from Scout sections taking part in the Project Africa Challenge Badge.
Building projects are costed and supported to guarantee completion. Some of the projects cannot be built in the time Berkshire Scouts are in country and so sufficient funds remain in the country to complete. The advantage of working with charities such as Soft Power Education is that they supervise and support the projects with local builders from beginning to end.
Projects are also funded between the visits to Uganda. These have included supporting teacher salaries, solar panels, and additional building maintenance.
More than £100,000 of funding has been achieved during the life of the project!
Malawi 2024
Planning is now underway for the next phase of Project Africa. An expedition to Malawi – see Malawi 2024 for details.