The Berkshire Scouts Join-in programme is provided to support sections in engaging in the international aspects of Scouting at weekly section Meetings. The join-in programme also links to county international activities taking place during 2019–20.
In summary, sections are invited to plan and deliver international programmes based on the following county activities and/or world areas:
Berkshire Scouts Join-in badge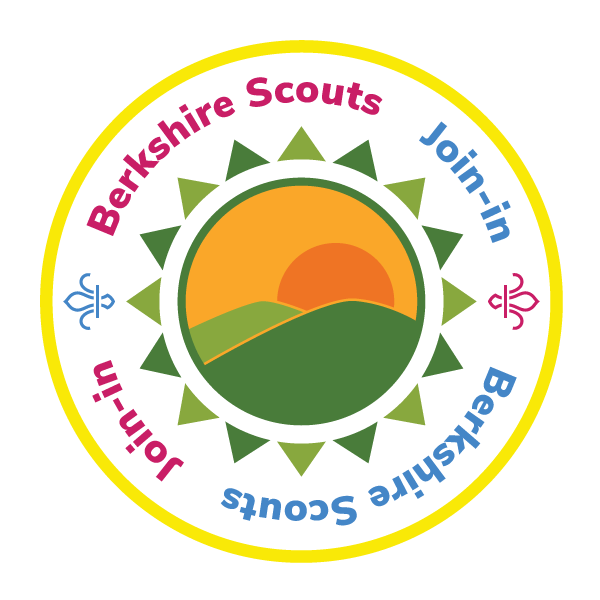 A Join-in badge will be awarded to all individuals within a section providing each of the above four world areas and/or county international activities are featured in full evening programmes. For example, a section may deliver an evening programme per month to cover each of the four world areas and/or county international activities over a four month period or more.
Join-in badge criteria
A Berkshire Scouts Join-in criteria document explains the Join-in programme in more detail and also gives some programme ideas/themes.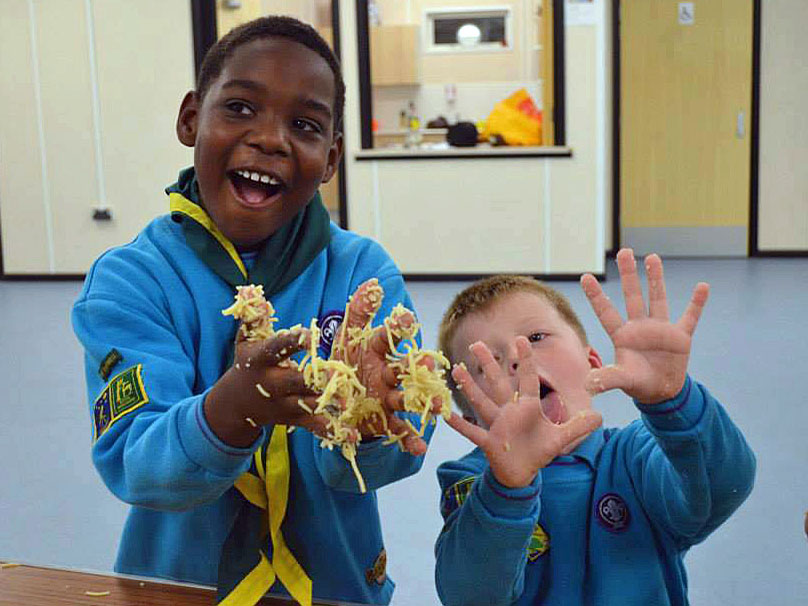 Resources
Resources are available to kick-start your programme but it is encouraged that sections also plan and deliver their own programme content.
Use the following links to help start planning the first two parts of your international programme evenings: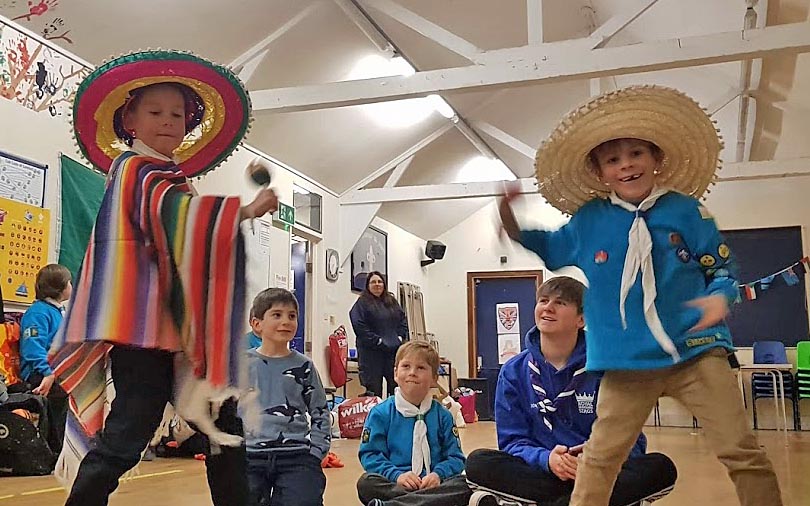 The following links may also be helpful:
Resources for the following two parts of the Join-in badge will be uploaded soon:
European Jamboree 2020
WINGS 2020
Other badges and awards
The Join-in programme also encourages sections to look at the criteria for international badges and awards and top awards so these awards can be gained alongside the Join-in badge.
Claiming Join-in badges
To claim your Join-in badges, simply send us some evidence on how your section has met the Join-in criteria – we would love to see your photographs. Note: photographs may be used on this web page to share ideas with others. Evidence, with number of badges required, should be sent to:
Join-in programme team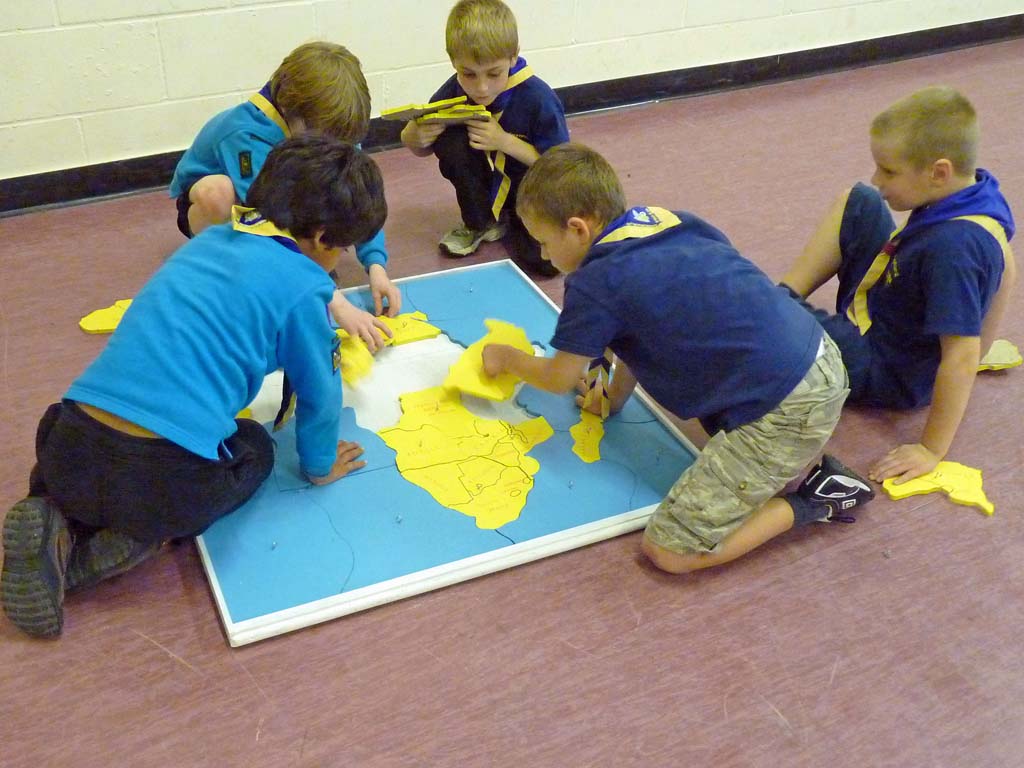 See below for a gallery of Join-in programme photographs.
Project Africa Challenge badge
The PA Challenge badge remains available to sections and the evening programme for the Uganda 2019 & Project Africa part of the join-in programme can be used towards completing the PA Challenge badge.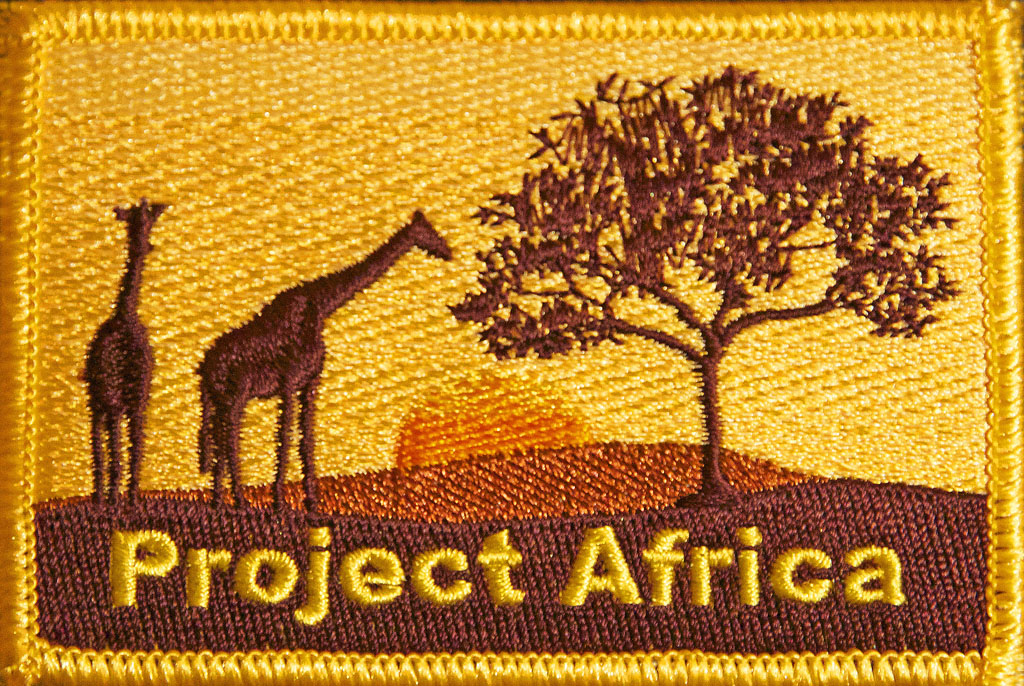 For further information and enquiries:
Contact: Join-in programme team

Join-in Gallery
The images below show just a few of the photographs submitted by sections that have taken part in Join-in activities.