The World Scout Jamboree is one of the largest outdoor educational events for youth on the planet!
What is a World Scout Jamboree?
A World Scout Jamboree (WSJ) is an event that brings young people (aged between 14 and 18) from around the world to be together for an exciting programme of global development, peace, cultural understanding, adventure, fun and friendship. The event takes place every four years in a different country and is open to Scouts and Guides. The first WSJ took place in England in 1920 and since then, 25 such events have been held. The most recent in South Korea in 2023.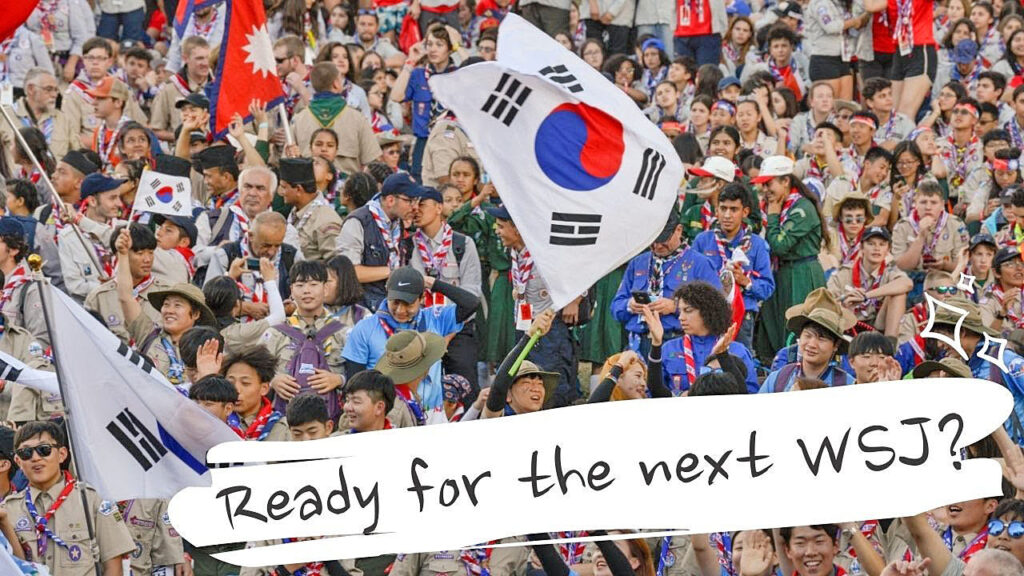 In addition to the camp itself, the Jamboree experience for the UK contingent typically includes visits to at least one major city in the host country and some form of hosted hospitality as part of a trip that typically lasts around 19 days in total. In preparation for the Jamboree, participants will attend several training camps in or around the Berkshire area, as well as social events and a city trip to get to know the Unit and leaders before heading on a life shaping experience.
26th World Scout Jamboree
The next WSJ will be held in Poland. Click this link to see initial information about the planning of the Jamboree. Watch this space for more information about the Berkshire Scouts unit/s and International Service Team (IST) opportunities.