There were some familiar faces on hand to give a 'Big Help Out' to Scouts in Slough on bank holiday Monday, the culmination of a special Coronation weekend in which our county featured prominently in the celebrations.
Fresh from Saturday's historic Coronation of King Charles III and Queen Camilla, and Sunday night's musical extravaganza outside Windsor Castle, Their Royal Highnesses The Prince and Princess of Wales – as well as Prince George, Princess Charlotte, and Prince Louis – joined 3rd Upton Scouts to help with important building renovations.
Scouts across the UK have been involved in the Big Help Out, a national day of volunteering in recognition of HM The King's public service. The initiative, designed to create new opportunities for people to get involved in charitable work locally, has given us a chance to show just how much fun can be had from our adventurous and skills-based activities.
Royal renovations
The Princess of Wales has been Scouts' Joint President since 2020, but the visit to 3rd Upton allowed the entire family to get stuck in. Five-year-old Prince Louis would have been the envy of Squirrel Scouts around the UK as he sat in a digger operated by his father, the Prince of Wales. Princess Charlotte and Prince George were fully involved in the renovation work, too, which will leave a long-lasting positive impact on the community.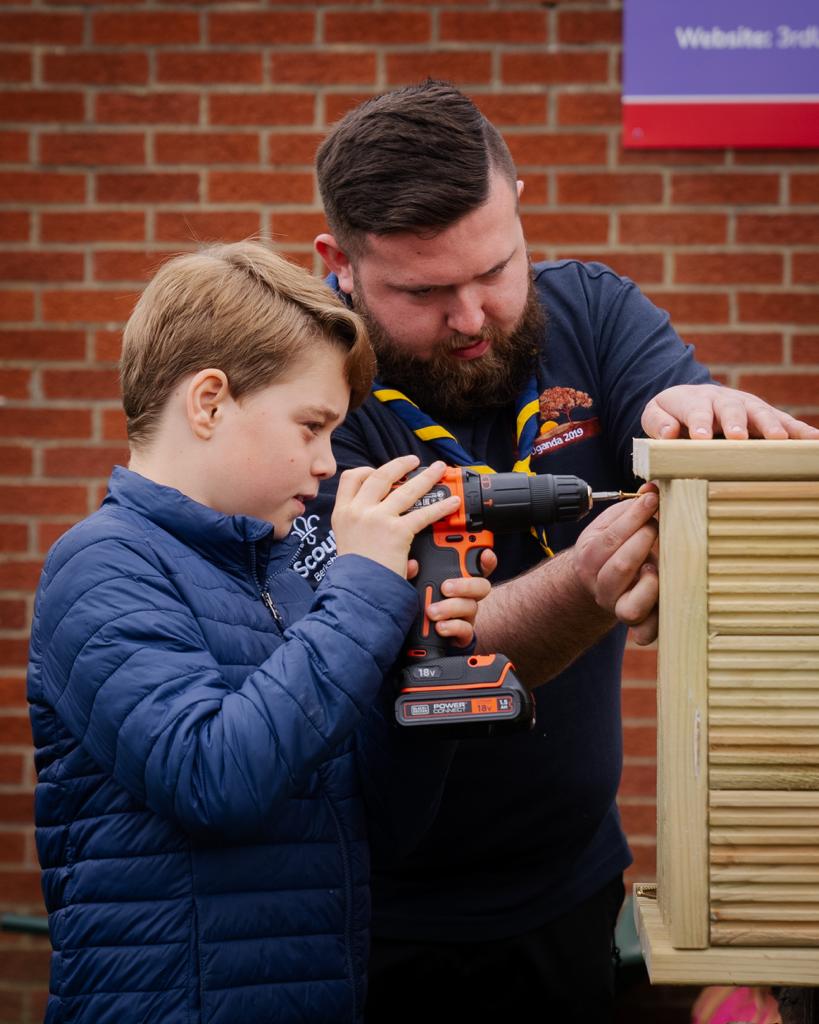 3rd Upton's meeting place was built in 1982 and needed a few key improvements. It's a building with a special place in the community's heart, as it's also used by the local mosque, a senior citizens contact group for members of the Asian community.
'Slough All Nations' use the building, too. They're a group with heritage spanning across St. Kitts & Nevis. The group provides much-needed recreation and leisure activities to improve health and wellbeing and promote community cohesion.
Leaving a lasting legacy
The volunteers helped with resetting a path, digging a new soakaway, sanding, and revarnishing the front door, and adding planters to the front of the building. Inside, they replaced the carpet and fixed a mural to create a lasting legacy of the fantastic Big Help Out initiative, and everyone got their own #TheBigHelpOut badge.
It was an incredible end to the bank holiday weekend, and one that reminds us of the brilliant impact we have when we come together.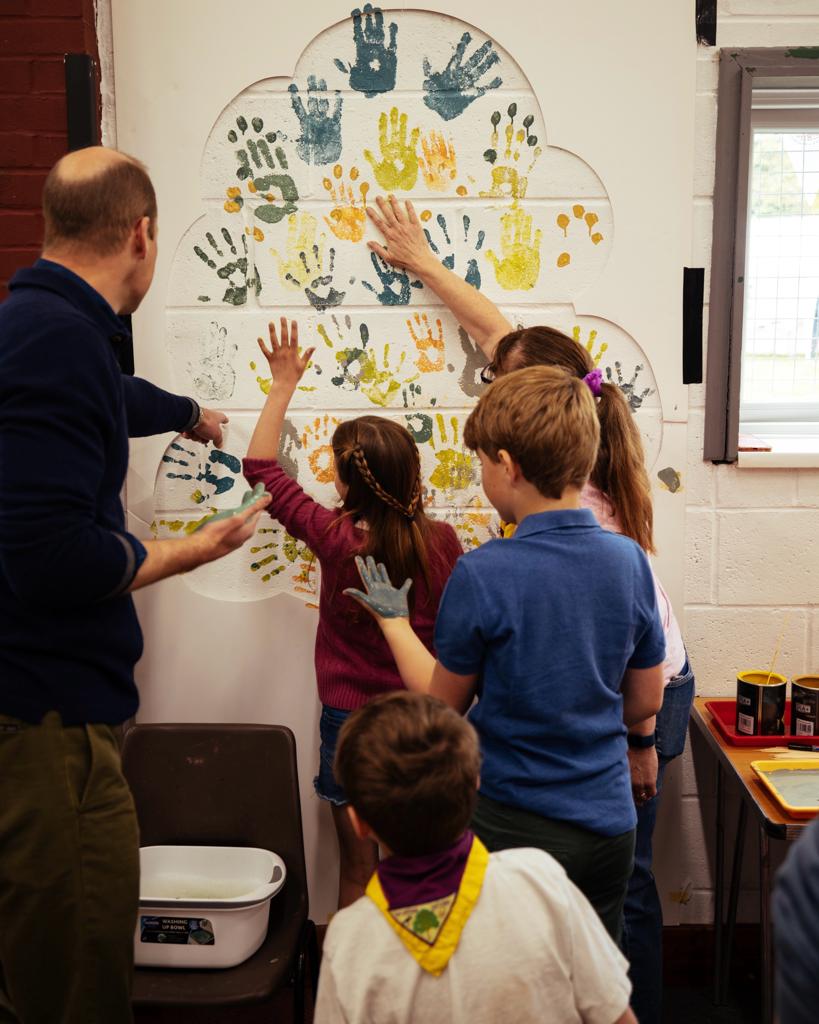 The Big Help Out was led by Scouts with other charities as a chance to highlight the benefits of volunteering. With events all over the country, thousands of people were inspired to make a difference in their communities.
Many people felt encouraged to try volunteering for the first time, and we celebrated the amazing work existing volunteers do with our young people every day. Scouts across the nations got up to so many fantastic things. They ran exciting events and helped create a lasting volunteer legacy from the Coronation weekend.
Chief Scout Bear Grylls said: "It's been so exciting to see so many people across the UK take part in The Big Help Out. I'm immensely proud of how Scouts are setting such great examples for people to follow. The Big Help Out is a brilliant way to raise awareness of volunteering and to visually show what a difference we can make when we come together. Seeing so many groups helping their local communities in unique ways has been great to see! It was also wonderful to see Scouts leading the way for volunteering and inspiring thousands across the country to make a change for the better, whether it's big or small."
Have you been inspired to volunteer? Why not drop us a line to find out more.