Beaver Scouts from 1st Arborfield have broadened their horizons while on lockdown, as they embraced The Great Indoors to complete their Join-in badge.
Awarded to any individual who covers four separate world or international activities, the Join-in badge is a fantastic opportunity for young people to explore different cultures or global issues.
Having spent the past year working hard towards their badge, the Beavers were able to complete the final requirements with an Easter-themed home-based activity, decorating egg-shaped rocks with intricate designs inspired by their own research into Easter egg painting in the Ukraine, Slovenia, Bulgaria and Poland.
Assistant Beaver Scout Leader, Emma said: "We learned about Beavers in Canada, about different hats from different parts of the Americas and we played some games together. The Beavers loved hearing about the Jamboree and are all excited about their own opportunities for the future – they particularly loved trying international biscuits and getting a Berkshire Blue Bears badge!"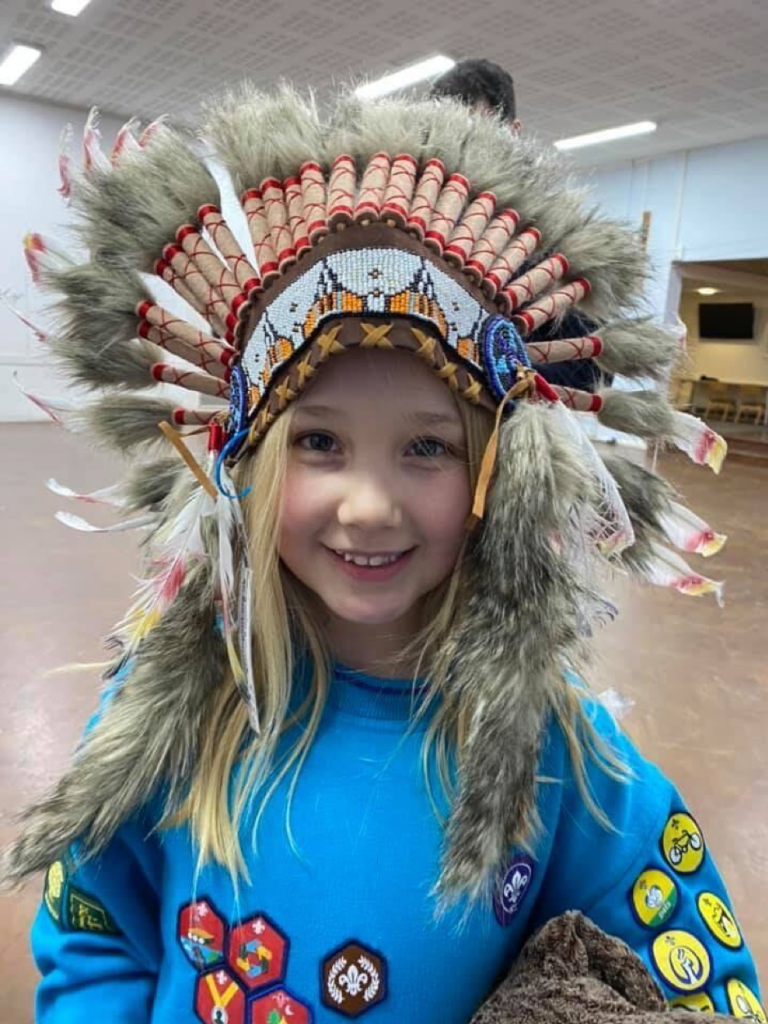 To complete the Join-in badge, sections have to cover Africa, America, Eastern Europe, as well as a WINGS and global issues element.

For the American element, the Arborfield Beavers invited members of their District who had been to the 2019 World Scout Jamboree to share their experiences.

Following the Project Africa activities in Uganda last summer, the Beavers used the autumn term to learn about water issues in Africa. The Beavers worked in teams to create their own water filters, using sand and charcoal to try and turn dirty water into… slightly less dirty water!
The Beavers have also been helping Scouts to fundraise for the postponed WINGS event, now to be held in 2021. An international fair-trade evening also helped the Beavers to understand more about global issues as they were tasked with identifying fair-trade products in their own houses – another activity to inspire our young people while staying at home.
To find out more about the Join-in badge, take a look at the criteria and see how you can adapt the badge requirements to meet The Scout Association's Great Indoors initiative.