Uganda 2019 is the third phase of the Berkshire Scouts global awareness programme known as Project Africa.
Latest information added: 1 July 2019
(item 07 – Information Bulletin No. 5)
Index
01 Uganda 2019 (introduction)
02 Core leadership team
03 Stage payments
04 Key dates
05 Recce 2018
06 Training programme
07 Information Bulletins (x5)
08 Other information (including travel, insurance, Facebook pages, etc)
09 Uganda 2019 logo (downloads)
10 Qs&As (answers to some common questions)

For further information or enquiries:
Contact Uganda 2019 (expedition)
Contact Project Africa (programme)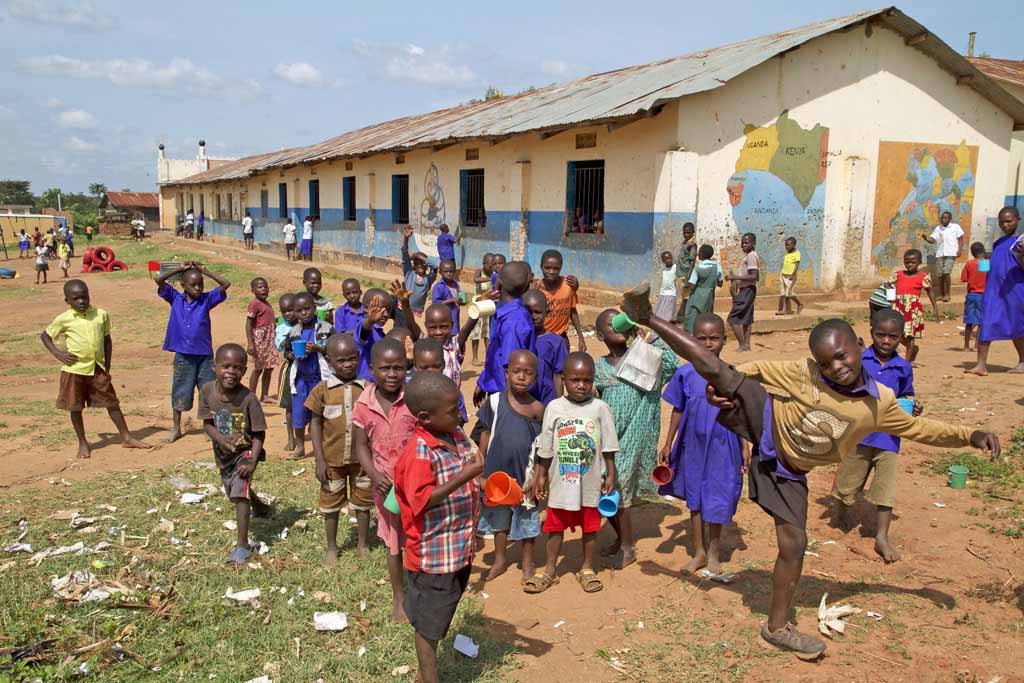 01 Uganda 2019 (introduction)
Plans are now well underway to return to Uganda in 2019 to continue with the successful Project Africa international community development programme. The expedition will take place at the end of July 2019 and will be three weeks duration. 140 young people and leaders from across the county will continue to make a real difference to local and rural communities in Uganda as well as developing their own personal and Scouting skills.

young people supporting young people (helping others)!

02 Core leadership team
Expedition Leader:
Tony Phillips, Group Scout Leader, Reading Central

Deputy Expedition Leaders:
Bill Roach, County Scouter, (Training programme) *
Bob Meldrum, ACC Activities (Logistics) *

Marcus Brind, DESC, Kennet (Programme & Join-in) *
Sarah Dunnett, Asst Section Leader, Taceham Hundred (PR & Comms)
Ness Owens, District Section Assistant, Wokingham (Welfare) *
James Southern, Section Leader, Pang Valley (Health & Safety)
Ray Tucker, Group Chairman, Maidenhead (Quartermaster) *
Phill Wood, ACC Young Leaders (Finance & Admin)
Chair: Project Africa Team & Governance Group
Mick Stocks, County Team*

There are a total of 27 adult leaders travelling to Uganda in 2019.

* involved with Uganda 2011 and/or Uganda 2015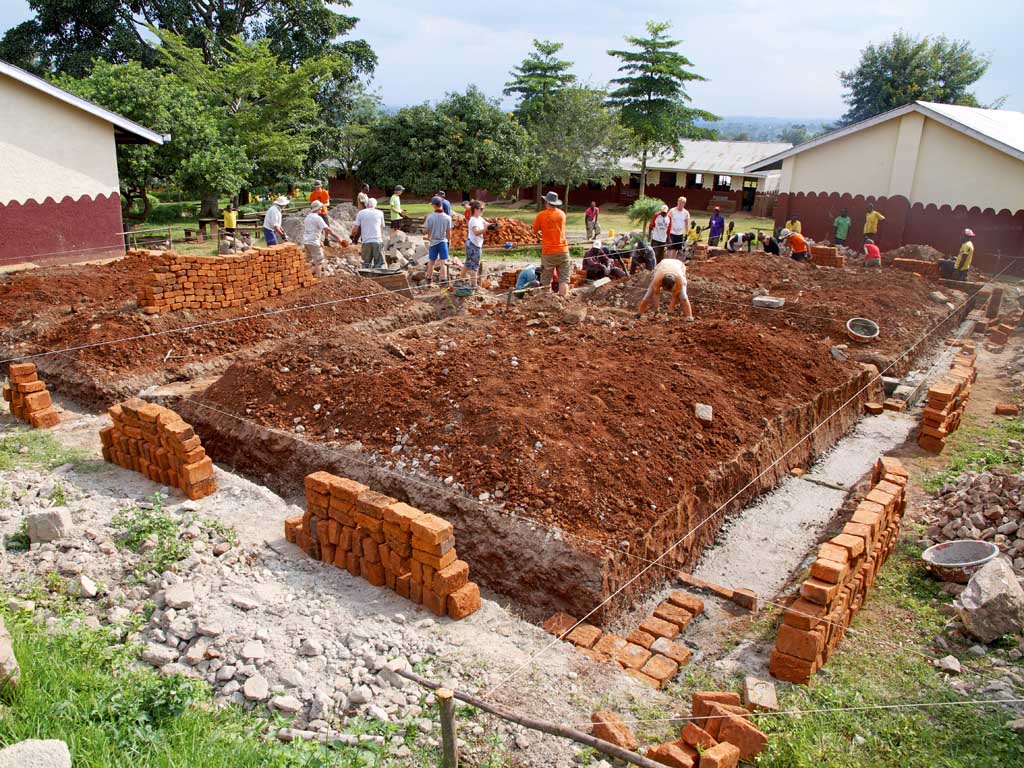 03 Stage payments
The initial budget, based on information currently available, indicates the cost of Uganda 2019 is likely to be £2,995 (tbc). Subject to costs beyond our control, eg: air fares, it is hoped to keep the cost at or below this figure.
The cost includes: training programme and briefings; insurance; travel to, from, and within Uganda; food; tents; project costs (some central additional fundraising may be required for project costs).
The cost does not include required vaccinations (consult your local surgery or travel centre for advice and costs) and personal equipment.
Stage payments:
Deposit with application £300 – before end of April 2018
2nd stage payment £600 – end of July 2018
3rd stage payment £600 – end of October 2018
4th stage payment £600 – end of January 2019
5th stage payment £600 – end of April 2019
Balance £295 (tbc) – 15 June 2019

04 Key dates
Training & Briefing sessions:
Saturday 5 May 2018 (briefing)
Wednesday 13 June (leaders only social)
Saturday 30 June (briefing)
14–16 September (weekend camp)
17–25 November (recce team visit Uganda)
8 December (training session & parent briefing)
23 February 2019 (social activity – tenpin bowling)
29–31 March (weekend camp)
30 June (Dragon Boat Regatta – fund raising)
5–7 July (weekend camp)
10 July (final briefing)
Other days/evenings will be added as required
(including smaller/local group events, etc)

Outward flights depart evening (subject to change):
26 July (Group 1 departs for Uganda) via Dubai
27 July (Group 2 departs for Uganda) via Doha
Arrivals early morning (subject to change):
17 August (Group 1 return to LHR) via Dubai
18 August (Group 2 return to LHR) via Doha

05 Recce 2018
Some members of the Core Team travelled to Uganda in November 2018 to meet with Soft Power Education to visit potential project schools. Three schools have now been selected as well as a project at the Jinja District Scouts Training Centre and Campsite (Buwenda). The recce also included checking medical provision, food supplies, transport and activity providers, etc. The recce team split into two groups for a few days so one of the groups could travel to north-west Uganda to check out the safari programme.
06 Training programme
Everyone taking part in the Uganda 2019 Expedition is expected to attend all training weekends. These are important camps where individuals will be taught some of the skills that will be needed to support projects in Uganda. The weekends will be greenfield camps and also aim to give a feel for the camping conditions that will be faced in Africa.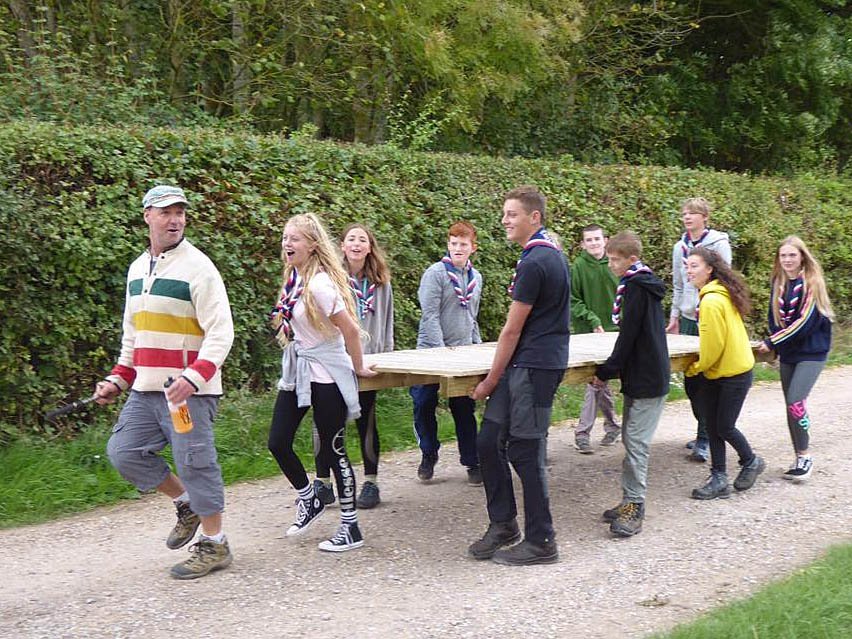 Another important aspect of the training is to allow the expedition group, leaders and Scouts/Explorers, to get to know each other so we can support one another when we are in Africa.
The first training camp was held at Rushall Farm in mid-September 2018. Activities included an introduction to toilets, hygiene, water and food along with practical skills with some basic scouting skills along with carpentry and basic bricklaying. Further camps in March and June 2019 will build on these skills and introduce other which will be needed later in the summer of 2019.
See gallery below for photographs from the September weekend . . .

07 Information Bulletins
Information Bulletin 1
Information Bulletin 2
Information Bulletin 3
Information Bulletin 4
Information Bulletin 5
08 Other information
Travel to Uganda
Headline travel news (details to be circulated later):

Group 1: depart LHR – Friday 26 July
(evening – subject to change)
leave Uganda on Friday 16 August
arriving back LHR – Saturday 17 August
(early morning – subject to change)

Group 2: depart LHR – Saturday 27 July
(evening – subject to change)
leave Uganda on Saturday 17 August
arriving back LHR – Sunday 18 August
(early morning – subject to change)

Overseas travel insurance
Travel insurance has been arranged through Unity Scout Insurance Services. Details of the policy can be downloaded here.
Facebook pages
Two closed Facebook pages have been established for leaders, participants, and parents/guardians. The closed pages will serve as the primary communication channel to keep up-to-date, exchange ideas, shape the expedition, and share news. If eligible, ask to join by clicking 'participants' and/or 'leaders'.
The open Project Africa Facebook page is available for general information and news on Uganda 2019, the join-in programme, and associated projects.
General information
Click here to see a short video produced by Dominic Scott, a participant at Uganda 2015. The video shows Uganda 2015 through the eyes of a young person taking part in the project. Links to further information (blogs) from Dominic can be found at the end of the video.
Similar to Uganda 2015, the projects for Uganda 2019 will be partnered with Soft Power Education, a British charity working with young people and schools in central Uganda.
Scouting awards and badges
Participants will be encouraged to use the training programme and the expedition to Uganda to works towards and complete Scouting awards and badges.
09 Uganda 2019 logo
Participants are welcome to use the Uganda 2019 logo. We simply ask that the logo is not changed or modified. Click on the required link below:
Uganda 2019 print (jpg)
use this larger jpg for printing, etc
Uganda 2019 screen (jpg)
use this smaller jpg for online and screen use, eg: websites, etc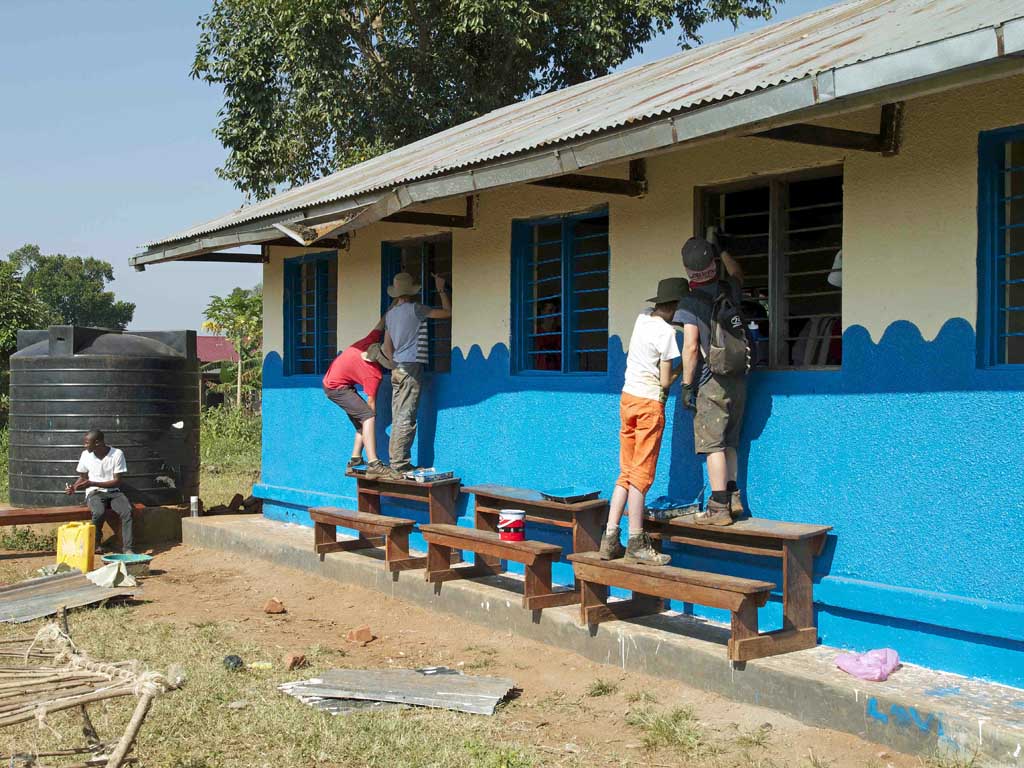 10 Qs&As
(answers to some common questions)
Can we take mobile phones?
We do not encourage participants taking mobile phones because of the risk of loss or damage. Charging mobile devices is also a challenge. There will be solar panels for charging 'event phones' to maintain critical communications. The second priority for charging from the solar panels is for cameras (including participant cameras) to make sure we have a good photographic record of the project. The mobile phone network in Uganda has improved dramatically over the years and there will be no problem with communications between leaders, projects, and with the UK.
What about wifi?
Again, there is now generally good coverage to enable Facebook posts, etc, back to the UK. However, the coverage can be patchy in rural areas and sometimes leaders need to visit local towns in order to make posts . . . so please don't expect posts every day!
Is Marburg a risk and what about
medical provision generally?
There was a small outbreak of Marburg in 2017 and this was brought quickly under control by the Uganda authorities. Click this link to see how the World Health Organisation congratulated Uganda on its 'exemplary' and swift management of the outbreak. Through previous expeditions to Uganda we now have contacts with British and Australian doctors providing care in Uganda. Click this link to see the Nile International Hospital recently built by the Turkish government in Jinja! We also have two paramedics and a first aid trainer within the leader team!
What insurance cover will there be?
It is Berkshire Scouts policy that we use Unity Insurance Services (official insurance broker to The Scout Association). Unity have many years experience in supporting Scout events, of all kinds, across the world. Click here to see the overseas travel policy. The Unity policy is inclusive in the Uganda 'package'. There is no objection to supplementing the policy with additional cover (at your cost) if required.
What is the food like?
The food, in the main, is bland, and posho and beans is a staple diet! However, the local cooks that we employ work with the leader team to make sure there is some variety! Burgers and chips are off the menu – but there may be the occasional opportunity to grab a burger and chips when in town shopping!